Herbalife Protein Chips from Herbalife with 50% less fat than fried potatao chips. Contains 12g of protein per snack. Gluten free. Contains Pea protein.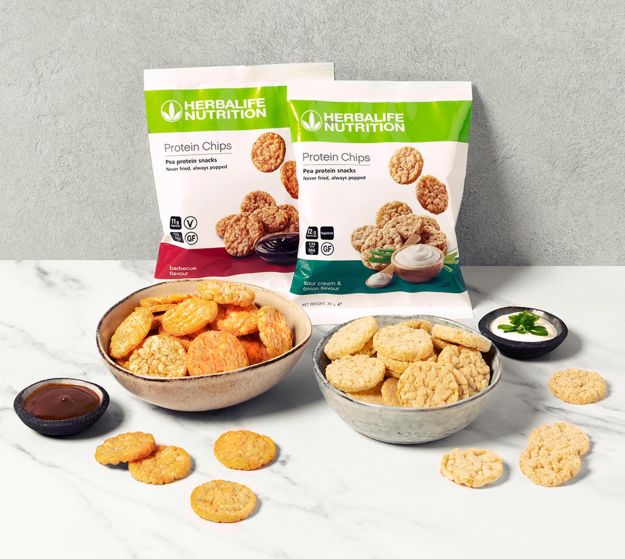 We provide nutritional products and fitness programs that are easy to integrate into people's lives.
Herbalife is committed to providing high-quality, science-based nutrition products. The company has a product development process guided by a scientific leadership team comprised of over 300 scientists, 36 of them Ph.Ds., working in technical areas to assure the quality of its products.
 Herbalife has two different kinds of Members: Preferred Customers use the products for personal consumption and purchase at a discount, while Herbalife Independent Distributors also have the opportunity to advise customers and become a Wellness Coach.